The American Icon of the Open Road: Harley-Davidson.

It all started in a small 10'X15′ shed in Milwaukee, Wisconsin. When William Harley and Davidson brothers Arthur and Walter produced and sold their first motorcycle over a century ago, we bet they had no idea their names would live on as a brand so iconic in American culture it's become part of millions of family histories. American Classic

The Harley-Davidson Snow Village hearkens back to a simpler time, celebrating our love for roadside attractions and the Big Tin Drive-In where car hops delivered your chocolate malts car-side, or in this case bike-side. There's nothing quite like the great American road trip both then and now.
Santa's V-Twins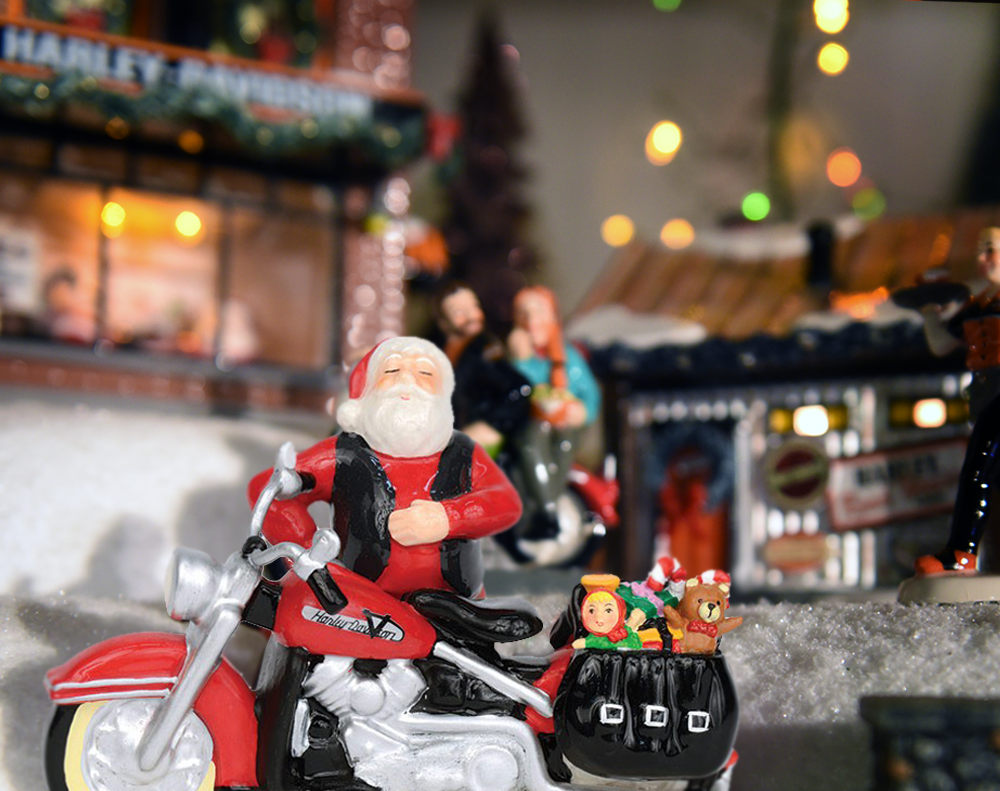 And you thought the only way Santa got around was with a team of eight reindeer and a sleigh! With plenty of room in his saddlebags for toys and gifts, he's ready for cruising the open road and spreading Christmas joy.

The snow may be falling outside and the real bikes waiting out the winter in storage, but inside it'd toasty warm and the memories have us dreaming of spring and cruising this beautiful country.
Share This Post!