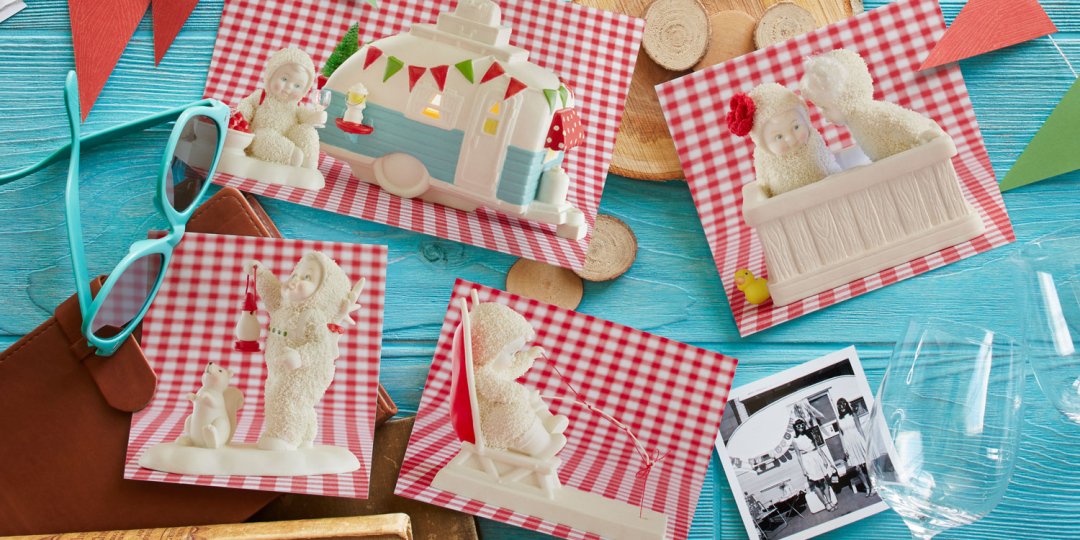 Our Snowbabies have taken to the glamping craze in a big way, with their retro styled trailer decked out with colorful pennants and a soak in the hot tub! Glamping seems to be all the rage! It incorporates a style of camping with glamour and luxury, and to me that's the best of both worlds. And by definition – glamping appeals to many who would not have any interest in the great outdoors, nature, or traveling. To start, this style of camping does not necessarily mean going to the woods, pitching a tent and rolling out a sleeping bag. Some destinations can provide the teepee, airstream trailer or yurt with all the amenities of home, and then some. Glamping can occur in the forest of South America, on a hilltop in Sweden or on the edge of a lake overlooking a magnificent waterfall. It is also a very popular way to honeymoon.
Glamping food does not always mean roasting marshmallows or hot dogs over an open fire, although that is one of my favorite things to do when we camp.  Some glamping destinations like at the elephant camp in South Africa includes gourmet meals prepared by a local chef complete with wine and other bubbly refreshments. Yum!   

There is also winter camping in an igloo in Switzerland where the cost per night includes wood burning stoves, soft carpets and large beds with luxury linens. What a perfect way to spend the night after a day of skiing on the Alps. Or how about a cozy glamped-up cabin near a favorite fishing spot high in the mountains?
What would you add to our Snowbabies glamping collection to make their trip perfect?
For more information, visit a really interesting blog at Glamping.com.
Share This Post!