"Chow Town" is a new sub-series (started in 2014) within the very popular "Original Snow Village". It is our homage to our favorite restaurants whether they are part of a popular chain like Dairy Queen, independently owned family establishments, diners, or one of the thousands of popular places that serve ethnic cuisine – German, Asian, Italian, Greek, or French cuisine. Which are your favorites?
Hover Over The Images to Shop!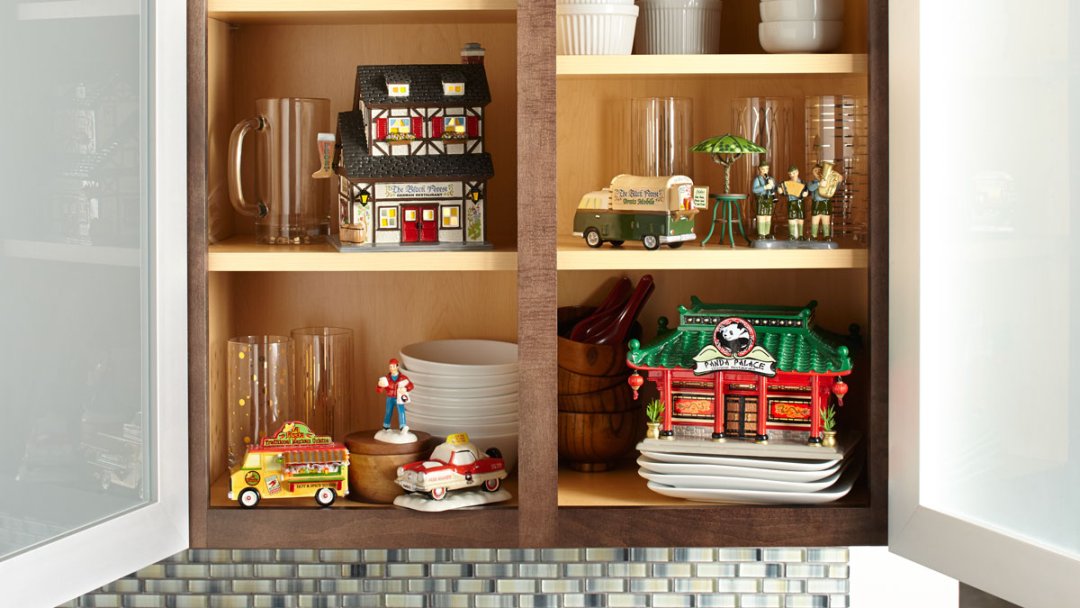 New this year is "Panda Palace" – third in the continuing series of fun buildings on our restaurant row. The pagoda style slate roof and heavy wooden front doors punctuate the Oriental style. Golden dragons, a symbol of luck, adorn the front windows. In 2015, we introduced "The Black Forest Restaurant". Stop in for Oktoberfest or any other time of the year for authentic German fare.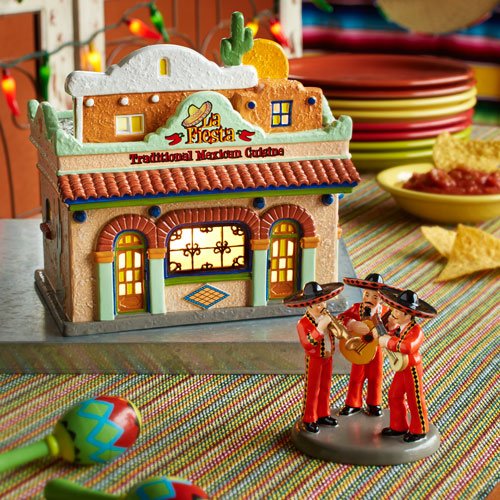 Another favorite is "La Fiesta Restaurante". With the growing popularity of Mexican cuisine, this quaint little restaurant is just the type you'd visit to get true, authentic Mexican food. Ole!
They say that 77% of all Americans eat ethnic foods at least once a week and many of us more often. Several recent and reputable surveys show that the most popular are Chinese, Mexican and Italian. Because Americans eat out so often, these choices are available through the country even though there are many regional favorites. The millennial generation of young adults between the ages of 25 and 34 are more likely to go a step further and try fusion food, like French – Vietnamese or Moroccan – Indian. However you sample it, food is a social experience and picking a restaurant can be challenging for couples and families with varying taste buds.
FUN FOOD FACTS:
• Americans spend $1.7 billion per day on restaurant food alone.
• Other than the government, the restaurant industry employs more people (12.5 million) than any other industry in the United States.
• Salmon and shrimp are the most popular seafoods in American restaurants. In 2001, shrimp replaced canned tuna as America's favorite seafood.
• More than 25% of all US adults had their first job in a restaurant.
• The most popular day of the week to eat out is Saturday and the least popular day is Monday.
• One of the most popular toppings on pizza in Brazil is green peas. (Really?)
• A popular doughnut flavor at Dunkin' Donuts in South Korea is Glazed Garlic.
• McDonald's sells 75 hamburgers every second of every day.
Share This Post!